CUSTOM MADE

---

DOUBLE ACTING
CYLINDERS

Bicelli design, produce and paint double acting hydraulic cylinders used in several industry and automation sectors, in custom as well as in standard sizes.
DOUBLE ACTING CYLINDERS
---
In close contact with the customer and thanks to the implementation of 4.0 industry, Bicelli can easily manage modifications, changes and the whole making process.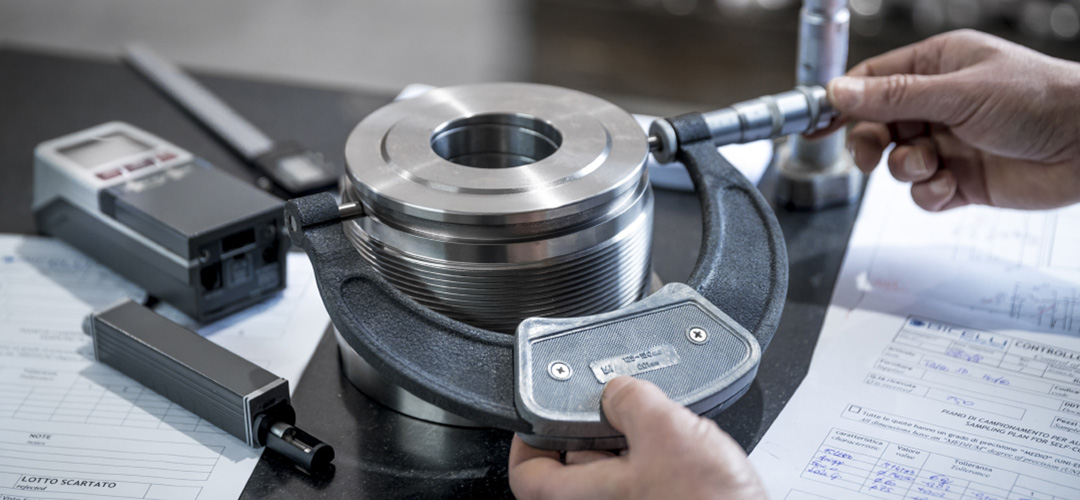 Double acting cylinders are the best seller of the Bicelli range and represent over 80% of the total company production. Compared to the single acting cylinders, the double acting ones can operate in both directions. Therefore, the complete control of the movement in both axial ways makes them particularly suit for several applications.
The way they work, explained in a very simple way, is the following: the oil goes into the pushing chamber and moves the rod out of the barrel; when the oil goes then into the pulling chamber, the rod is forced to go back generating a movement used to completely control the system in which the cylinder is assembled.
Bicelli engineer and manufacture custom made hydraulic cylinders starting from projects or basic information received by the customer. That is why the company can offer on the European market a complete turnkey service.
For any information about custom made double acting cylinders please fill in the form. We will answer as soon as possible.